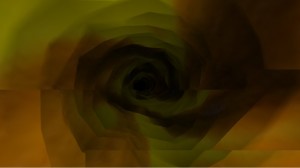 THE 1 DECEMBER 2009 è entrato in vigore il Trattato di Lisbona. Con esso lo Stato Italiano si è ridotto a semplice "regione" di un Super Stato che si chiama "Unione Europea". Infatti le principali materie che connotano uno "Stato", as the defense, Justice and the coin, sono diventate competenza primaria ed esclusiva dell'Unione Europea.
L'Unione ha oggi le competenze di "sicurezza e giustizia senza frontiere interne", "libera circolazione delle persone insieme a misure appropriate per quanto
concerne i controlli alle frontiere esterne" , l'asilo, l'immigrazione, la prevenzione della criminalità e la lotta contro quest'ultima, the internal market, la stabilità dei prezzi, un'economia sociale di mercato
strongly competitive, combatte l'esclusione sociale e le discriminazioni, and it promotes justice and protection
social, la parità tra donne e uomini, la solidarietà tra le generazioni e la tutela dei diritti del minore, economic cohesion, social and territorial, e la solidarietà tra gli Stati membri, le diversità culturali e linguistiche, unione economica e monetaria la cui moneta è l'euro, the protection of human rights, in particular of children's rights, and
strict observance and the development of international law, in particular to the respect of the principles of
Charter of the United Nations.
In short, internal and external security, Justice, l'economia e la concorrenza dei mercati, the coin, la socialità, il lavoro e tante altre sono oggi funzioni principali dell'Unione Europea. Basti pensare che esiste ora un solo ministro degli esteri per tutta l'Unione, that former ministers are stolen wages. E ancora di più, gli Stati hanno firmato la rinuncia a fare causa alla Unione fuori dall'Unione, ossia hanno rinunciato alla personalità internazionale.
Un altro grande cambiamento che ha portato il Trattato di Lisbona è il fatto che l'Unione ha aderito al Consiglio d'Europa, cioè ha di fatto messo a livello costituzionale degli importanti meccanismi di protezione dei diritti umani, e risponde per i danni e le violazioni dei diritti umani di sé stessa, but also of the member states for common materials. in 1998 I had indicated to the Commission itself this gap, and I had threatened the internal secession of the Venetians when the European Constituent Assembly threatened to violate even the UN rights. Instead Now we can relax on the home front. Ben più di prima dato che l'Italia non ha mai rispettato i diritti umani dei veneti in concreto, but only on paper. Non a caso l'Italia ha la in-giustizia perfino peggiore del Gabon, and it is systematically condemned worse than the Turks.
in conclusion, è morta l'Italia, In l'Italia.
Adesso però si gioca duro. Con il trattato di Lisbona le "minoranze nazionali" sono diventate un soggetto di diritto protetto dalla stessa Unione, materia d'Unione insomma.
Il "popolo veneto" come noto, è riconosciuto dalla legge costituzionale art.2 L.n.340/1977, che gli riconosce anche il diritto di "autogoverno", a national minority, therefore,.
L'Italia se ne è sempre sbattuta, in quanto Stato invasore fin dall'inizio. And now ? Sarà disponibile l'Unione a pagare i danni prodotti ancora oggi dagli italiani ?
For example, I recently found a law that protects the Venetian people as a minority, an Act of 1997 which guarantees very extensive rights, as bilingualism, even in schools and public offices, the bilingual road signs, right to language in courts, right to display written in Venetian language, entitled to the reserved spaces in language communication and even entire television frequencies and language newspapers. Not only, preferred channels for political participation and the certainty of being present at any business conduct that affect them, including reforms.
It is to smile (or cry) a ripensare anche alle recenti manifestazioni organizzate per "chiedere" questi diritti, e la grande enfasi data al "riconoscimento" della lingua veneta fatta nel 2007 Veneto Regional Council: all due and other USELESS.
Quello che è stato chiesto dai veneti negli ultimi 13 GIA was years' THE LAW 1997 !
For those who follow me, I'm saying something new , che certamente accelererà ancora di più gli eventi e il raggiungimento dei diritti. These are things that you will soon see professed by the usual pests political tricksters, but without that they can justify these 13 years of inaction.
All these rights are obviously denied, ossia vi è la violazione della normativa del Consiglio d'Europa sulla protezione delle minoranze. Abbiamo l'evidenza che i diritti del popolo veneto vengono sistematicamente calpestati da oltre 13 years.
Dato che c'è questa legge ed essa si applica al popolo veneto, già una ventina (23 !) Magistrates have preferred to deny that there is a law recognizing the Venetian people, dicendo che la frase "Autogoverno del Popolo Veneto" in realtà si riferisce ai residenti!
La prova che l'Italia non rispetta le sue stesse leggi, ma in realtà poiché i residenti sono anche gli immigrati senza diritto di voto, i magistrati hanno comunque riconosciuto che l'Autogoverno del Popolo Veneto non è l'Autogoverno della Regione Veneto. in conclusion, although in a totally ridiculous, questa interpretazione dei magistrati legittima ancora di più le pretese dell'autogoverno del popolo veneto , ossia il diritto di rappresentarsi da sé stessa con proprie istituzioni, al di là e oltre l'amministrazione regionale, perché viene riconosciuto come l'unico ente in grado di rappresentare il popolo veneto nella sua completezza (residents) , while the region accounts for only voters Italian citizens resident !
Resta comunque il fatto che la legge elettorale regionale non è compatibile con la normativa del 1997 del Consiglio d'Europa in quanto non garantisce al "popolo veneto" di essere presente con liste proprie come è dovuto.
THE 30 DECEMBER 2009 I asked the Regional Committee to guide Galan respect for international law on minorities, specificando anche che la legge elettorale regionale viola le convenzioni internazionali che proteggono il "popolo veneto" come minoranza in quanto non garantisce la partecipazione delle rappresentanze del popolo veneto al processo elettorale con un canale preferenziale come succede in val d'Aosta, south Tyrol, Slovenia etc..
The council of Veneto, galan, He has not acted, anche se più volte richiamata, even disappeared certified mail PEC. Insomma se ne è fregata dei diritti umani dei veneti che sono invece protetti dal trattato di Lisbona, ma già prima dalla Costituzione all'art.2
E pensare che già il Consiglio Regionale del veneto ha riconosciuto nel 1998 la personalità giuridica internazionale del popolo veneto e il suo diritto di autogoverno e autodeterminazione.
He acknowledged as existing, not created. It was the resolution 42/1998, and among others to sign it there was just too Galan ! Come noto l'era Galan si è chiusa, ma temo che la storia la condannerà come un decennio in cui diritti umani dei veneti sono stati negati, at the international level, that does not always emerge in the meantime other anecdote .
E' venuto alla luce dopo qualche tempo che già i Cimbri, The Ladin people and other minorities had asked the same thing in Galan 2008, being completely ignored. So it demonstrates a practice.
Anyway, for a moment I had no doubt that to handle the issue of the electoral law should be the Regional Council, è così l'8 febbraio 2010 I also asked the regional council to amend the electoral law to make it compatible with the provisions of the above mentioned law. Suddenly instead, I seized by a strange rush, They decided to close the Legislature well 4 days in advance, days that were available to address and resolve the problem peacefully. Sin, però in compenso non si anche proceduto ad alcune delibere su discariche e varie altre che sarebbero state una tragedia ecologica per il veneto.
View this reaction, preso dall'enfasi del ciclostile, I also wrote to the President of the Republic 20 February, informing him that, essendo diritto-dovere della Repubblica porre rimedio in supplenza dell'ente regionale, failure to implement the International Convention rendered null and void the election of the regional Veneto.
As we know, not only Scalfaro (napolitano) He did not respect the human rights of the Venetians, ma ha perfino permesso al Governo di mettere mano alla legge senza che però risolvesse il problema.
The court heard no reasons, ed adesso la questione è al Consiglio di Stato, che sentenzierà il 23 April.
Here we, the question is: if Palmerini asked to be heard ?
Che cosa legittima Palmerini a chiedere l'annullamento delle elezioni ?
La tematica "chi rappresenta il popolo veneto" è stata chiarita dalla Corte Costituzionale nel 2007. Quando la regione Sardegna tento l'autodeterminazione di una costituente del popolo sardo, la Corte Costituzionale ha sancito definitivamente che una "regione" è solo un ente periferico dello Stato, bound in the purposes and tasks by state law, e pertanto non può rappresentare un "popolo"; In fact, the peoples, like the Venetian people, are subjects of international law, not of national law.
Ecco perché solo l'Autogoverno del Popolo Veneto può rappresentare il popolo veneto in sede interna ed internazionale, and what country other than majority in the Italian Republic .
According to the international agreement signed by the Republic over 10 years ago and ratified by Law n.302 / 1997, il "popolo veneto" ha diritto alle stesse protezioni che sono riconosciuti ai sud tirolesi di Bolzano, that means:
an electoral system protected for representatives who adhere to the registry office of the Venetian people
the right to newspapers, TV and radio frequencies in the Venetian language
bilingual road signs
Bilingual schools and administrations with reservation of seats for the Venetian
right to manage immigration policies.
Even more
La legge prevede specifici atti dovuti per l'amministrazione, acts that the Executive and Regional Council over the years years ignored.
Ecco perché stiamo attendendo l'annullamento delle elezioni, che il Consiglio di Stato sentenzierà il 23 April.
Qualcuno di certo sorriderà sulla possibilità concreta di far annullare le elezioni regionali.
Ma mi tocca togliergli il sorriso ricordandogli che con l'entrata in vigore del Trattato di Lisbona sono stati fortemente rafforzati i diritti umani e i diritti delle minoranze, that they are protected directly in the Treaty. Con esso il popolo veneto ha molte possibilità in più di vedere riconosciuti i propri diritti, e finalmente anche la Repubblica Italiana sarà costretta a rinunciare alle colonie.
Infatti anche l'Unione è ora competente per la tutela del popolo veneto, e credo che i tedeschi non abbiano interesse a mantenere l'oppressione culturale, legal and economic on the Veneto and Lombardy-Veneto, perché dal punto di vista europeo, l'Autogoverno del Popolo Veneto è solo un giro di conto della contabilità interna. Vorrà dire che i nostri soldi arriveranno comunque all'Europa, anche se non dovremmo più pagare il parassitismo di una Italia che comunque è fallita e prossima alla bancarotta. I believe that Europeans are convinced that should salvage, il motore produttivo d'Europa, Lombardy and Veneto under administration of Self-Government.
in conclusion, the Venetian people now has a future to their rights thanks to the Lisbon Treaty has strengthened them very.
Sarà insomma grazie all'azione che sta compiendo l'Autogoverno del Popolo Veneto se presto si avranno il bilinguismo, TV and newspapers in the Venetian language, e una importante presenza della componente veneta nell'amministrazione e nella politica. Just plagiarism and green flags.
The Venetian people is expressed and represents through its own self-government institutions, e l'Autogoverno operando quale rappresentante del soggetto sovrano "popolo veneto" agisce in seno alla legalità interna ed internazionale quale unico rappresentante legale e legittimo del popolo veneto dallo stesso riconosciuto.
The Region Presidents, if they put him in the lead, Governors are not, but yes and no sub-prefects of government, dico "sub" perché esiste pure un vero Prefetto regionale che si chiama Commissario al Governo della Regione, il quale non ha nemmeno la rogna di dover gestire gli affarucci dell'amministrazione ordinaria, è un vero governatore lì per impedire che i presidenti di ente regionale facciano qualche strappo: ai presidenti di regione non è concesso nemmeno la gestione regionale di un farmaco, let alone the rest .
The Italian state might say that it is for him the representation of the Venetian People
in quanto il territorio del lombardo-veneto è suo, ma ho già scritto nel 2006 to my website and published in www.palmerini.net 2007 the demonstration that the plebiscite 1866 sul lombardo-veneto è nullo nel diritto internazionale, and for many reasons. one reason, For example, and that in 1866 non votò l'intera "Lombardia" in violazione del trattato, and it was the majority of the population.
A qualcuno certamente non piace l'idea che il popolo veneto possa autogovernarsi, ed abbiamo assistito ed assistiamo a tutta una serie di tentativi di far passare il concetto che lo Stato Veneto sarà grande come l'attuale Regione Veneto, it being understood that you want to convince the people of various areas that are not Venetian and that would be better off with Friuli or with Trentino.
But instead I know that when these people will understand that we are only recovering the story of a government that has never oppressed them, certainly they will not believe these wishful thinking.
In ogni caso nessuno ha il diritto di opporsi all'autogoverno del popolo veneto negando i diritti umani dei veneti come quelli al bilinguismo negato da 13 anni in sfregio delle leggi del Consiglio d'Europa. Does anyone have the courage to say that he was not asked ?
E' certain that the Venetians will soon see their rights, perché continuare a negarli produrrebbe una catastrofe mondiale sul piano del diritto. Faced with their proven denial, what would they say other dictatorships when accused of the same atrocities ?
For example, cosa dirà l'Iran di fronte alla richiesta di rispetto della "legalità" internazionale quando sarà noto che la legge internazionale non vale per il popolo veneto che viene tenuto schiavo e costretto a cedere il suo redditto nazionale per il 70%?
Cosa direbbe la Cina di fronte alla richiesta americana di rispettare i "diritti umani" dei tibetani?
If the Council of State 23 aprile dirà no all' annulment of the elections of the Veneto, mostrerà palesemente che l'Italia non ha legge interna e se ne sbatte di quella internazionale. Ma l'Italia è già morta, non ha più nemmeno la funzione esteri. E' l'Unione che parla per tutti.
Ecco perché quando sarà il turno del Tribunale del Consiglio d'Europa di decidere se i diritti umani sono qualcosa di esistente o solo panzane da rifilare agli arabi e ai cinesi, si giocherà la credibilità di tutto l'Unione e dell'occidente stesso.
Anche perché se saremo costretti ad andare al Tribunale dei diritti dell'Uomo, then we shall also bear the issue that the Government and the President of the Republic violated the Constitution by putting hand to the regional electoral law, che invece è riservata alle Regioni dall'art.122 della Costituzione .
in conclusion , il Consiglio d'Europa verrà chiamato da una parte ad annullare tutte le elezioni del Veneto dal 1997 in poi per violazione dei diritti della minoranza nazionale "popolo veneto", ma verrà anche chiamato all'annullamento delle elezioni 2010 di Lombardia, Lazio and other regions that have not adopted their own election law, perché il governo ha travalicato le loro competenze violando la "Carta Europea dell'Autogoverno del Popolo Veneto". If you look stupid, quest'ultima legge è rispettata perfino in Russia, and it allowed that with federalism prevented the dissolution of Russia after 1990.
Cosa farà il Consiglio d'Europa ?
Perderà la faccia gettando la maschera per l'intero occidente ? Legittimerà così l'abuso di ogni dittatore gettando il mondo nel Caos ?
L'intero occidente è disposto a perdere la sua unica legittimità derivante dai principi fondamentali di "stato di diritto", "diritti umani" e "democrazia" pur di negare i diritti umani dei veneti?
La Questione Veneta è il cardine d'Europa, così come la Repubblica Veneta è la sua stessa radice culturale molto più di quella cristiana. Indeed, se fosse per la Chiesa il Papa sarebbe il presidente dell'Unione Europea
Per i Veneti invece è sempre stato vero che la Chiesa debba essere tenuta in debito conto e nel rispetto dei rispettivi ruoli, but subject to the needs of the state to be secular not to become dictatorship. Questo è quello che noi abbiamo praticato per molti secoli insegnandolo al mondo.
L'Europa e l'occidente sono disposti a negare tutta la loro storia per negare la storia del Popolo Veneto e il suo diritto di Autogoverno ?
Il Papa ha capito che è un momento di svolta, il tempo di un "esodo culturale".
Sta per finire un'era di staticità e negazione dei diritti da parte della politica, It is ending a criminal way of conceiving the institutions. Even the economic crisis induced by the banking atrocities requires us to rethink the mechanisms of the State Mint that were Venetian Republic.
Il popolo veneto non solo ha difronte a sé un radioso futuro nel diritto ma verrà presto riconosciuto che una volta era molto più sviluppano di quanto non lo sia la contemporaneità.
Per il popolo veneto stesso però vi è invece la necessità che si immedesimi in sé stesso e nella sua identità di popolo, e unito o meno che sia ad un regione europea come l'Italia agisca come soggetto sovrano che non sta alle regole fasulle tagliate addosso per annichilirlo ma invochi invece i diritti di tutti i popoli. Se non lo farà, Also getting rid of parasites who seek to represent him for enslaving, finirà come gli altri "popoli superflui" di cui qualcuno già parla.
Loris Palmerini
Self-government of the People Veneto / Archives of the Venetian people
www.statoveneto.net