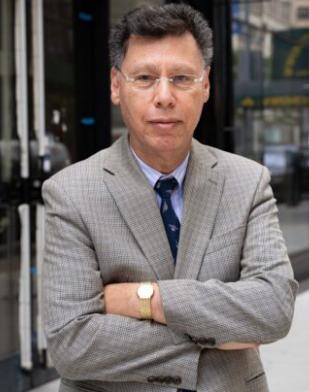 Several scientific researches are now documenting that experimental vaccines imposed as holy water are actually making people sick, not just cancer and infertility, ma anche dello stesso Covid-19.
Da ultimo il Dr.Harvey Risch, professor of epidemiology at the Yale School of Public Health, ha spiegato che il beneficio dei vaccini anticovid Pfizer e Moderna diventa negativo dopo 4-8 months .
Intervistato da Epoch Time il Dr.Harvey Risch said that "Gli anticorpi innescati dai vaccini COVID-19 interferiscono con il sistema immunitario delle persone man mano che emergono nuove varianti di virus. [..] funzionano entrambi inviando RNA messaggero nelle cellule muscolari, dove producono un pezzo della proteina Spike dal virus che causa COVID-19. La proteina SPIKE innesca la produzione di anticorpi, che si ritiene aiutino a prevenire l'infezione da SARS-CoV-2, che causa COVID-19, E [si ritiene] combattono le malattie se si è infettati."
However "..i vaccini si basano sulla proteina Spike della variante del virus originale[..]. Da allora, una serie di nuovi ceppi sono diventati dominanti in tutto il mondo"
Il cronista chiede; "Perché le persone vaccinate ottengono COVID a tassi più alti rispetto ai non vaccinati?"
Risch: "I vaccini producono anticorpi contro la proteina SPIKE in una gamma molto ristretta", rispetto alla più ampia esposizione sperimentata quando si viene infettati.
" [..] quando la proteina Spike cambia a causa dei nuovi ceppi del virus, [..] la capacità del sistema immunitario di produrre anticorpi correlati ai nuovi ceppi si riduce al punto in cui può essere quasi inefficace per periodi di tempo più lunghi," "Ciò significa che diventano anticorpi interferenti, invece di neutralizzare gli anticorpi", [..] abbiamo visto quello che viene chiamato beneficio negativo – efficacia del vaccino negativo per un periodo più lungo – over 4-8-8 mesi dopo l'ultima dose del vaccino, che si vede che il beneficio dei vaccini diventa negativo."
The Epoch Time scrive che "Numerosi studi recenti hanno indicato che le persone vaccinate hanno maggiori probabilità di essere infettate da COVID-19 dopo un periodo di tempo, incluso lo studio clinico di Pfizer su bambini piccoli (pdf). Alcuni dati del mondo reale mostrano anche tassi più elevati di infezione tra i vaccinati. Altre ricerche indicano che i vaccini forniscono ancora una certa protezione col passare del tempo dopo l'inizione, ma la protezione diminuisce considerevolmente. La ricerca si occupa della variante Omicron, che è diventata dominante alla fine del 2021, e delle sue subvarianti."
Risch ha detto "Ci sono state relativamente poche modifiche alla proteina Spike quando sono emerse le varianti iniziali, il che significa che i vaccini fornivano un beneficio abbastanza buono. Ma Omicron presenta oltre 50 modifiche alla proteina Spike , le sottovarianti di Omicron come BA.5 ancora di più."
Risch ha indicato che secondo i dati comunicati dalle autorità sanitarie del Regno Unito fino a marzo, perché poi non li hanno più pubblicati, risulta che le persone che avevano ricevuto sia le prime dosi, sia un booster, hanno oggi il tasso di infezione sintomatica tre volte maggiore delle persone non vaccinate.
A aggiunto che "..la seconda dose risulta benefica contro l'infezione sintomatica generalmente per 10-12 weeks".
"Dopo il primo booster o terza dose, la protezione dura solo 6-8 weeks. La quarta dose potrebbe potreggere meno di 4 weeks, dopodiché l'efficacia svanisce e inizi a diventare negativa."
Ecco dimostrato che la richiesta del Governo e delle autorità sanitarie di fare la quarta dose è priva di fondamento scientifico, ma trova spiegazione logica se la si inserisce in una precisa strategia criminale di realizzare il Grande Reset.