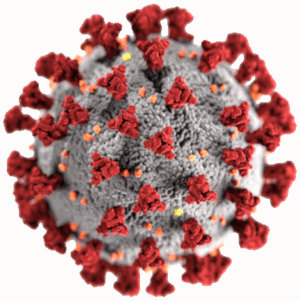 Even today, the institutions state that the spike protein introduced with the COVID-19 mRNA vaccination disappears within a few days, e che il codice mRNA non si integra nelle cellule e dunque non ha conseguenza.
Entrambe le affermazioni sono risultate errate.
Already at January 2023 a study showed that after 28 days la proteina spike da vaccino era ancora presente, but the 31 August 2023 un nuovo studio pubblicato Proteomics Clinical Applications ha verificato che la proteina spike è presente nei fluidi di vaccinati anche 6 mesi dopo l'iniezione, il che che fa pensare ad una integrazione del mRNA almeno in alcune cellule.
Riguardo all'integrazione di codice genetico, un articolo apparso su Biomedicines ha dimostrato che le nanoparticelle lipidiche usate per "traghettare" l'mRNA non impediscono la biodistribuzione, Rather, risultato all'opera alcune cellule o batteri che l'hanno incorporato e producono la tossina spike che va a colpire tutti gli organi. Insomma la biodistribuzione in realtà è incontrollata.
Testualmente "La matrice lipidico-nanoparticella consente una diffusa biodistribuzione dei codici genetici dell'mRNA alle cellule nella maggior parte o in tutti gli organi". I ricercatori hanno concluso che questa biodistribuzione potrebbe potenzialmente danneggiare i tessuti e causare malattie.
C' è da dire che lo studio ha dimostrato che la proteina spike è tossica sia se prodotta da vaccino sia se prodotta da malattia naturale Covid-19. Tuttavia la proteina spike non è stata trovata 6 mesi dopo nei non vaccinati che hanno contratto la malattia.
Sembra dunque che la malattia naturale sia preferibili ai vaccini, tanto più che essi furono approvati nell'ipotesi che non esistessero cure alternative, confermando poi che invece l'Ivermectina ed altri preparati funzionano benissimo. Per chi ha deriso coloro che parlavano dell'Ivermectina dicendo che era un farmaco per i cavalli, sappia che questo farmaco esiste da decenni per uso umano e viene usato in diversi paesi dell'Africa contro la cecità fluviale, ed è sicurissimo. Usarlo per il Covid-19 è solo l'uso per una malattia non prevista dal foglietto. Chi rideva in realtà era il cretino preso in giro dai media a soldo delle farmaceutiche.
I vaccini basati sulla tecnologia mRNA sono stati approvati senza che gli usuali test siano stati svolti , ne furono fatti solo alcuni, per altro in malo modo e superficiali.
Tuttavia ora non hanno più alcuna giustificazione emergenziale, ed invece nuove versioni di vaccini mRNA per il Covid-19, sono state approvate dall'FDA ad inizio settembre 2023. Per altro queste nuove versioni di vaccino sono già superate in quanto la nuova ultima variante del virus, che è preponderante, non è presente nei vaccini e può sfuggirgli.
Robert Malone, inventore della tecnologia mRNA, sta chiedendo il ritiro completo di questi prodotti che erano stati autorizzati come rimedio di emergenza
Malone accusa la FDA di essere venuta completamente meno ai suoi doveri di Istituzione, e parla di totale fallimento dell'istituzione.
Magra consolazione per chi si trova nel proprio corpo qualcosa che produce tossine che uccidono.