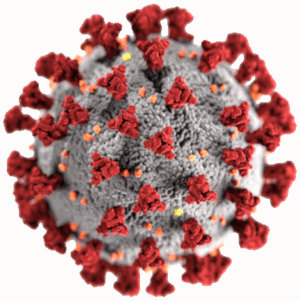 I study "COVID-19 susceptibility analysis in smokers based on ACE2″ appeared in Preprints.org on 05 March 2020, then a few days from "Pandemic" in Italy.
The authors had shown that cigarette smoking, both on man and on the mouse, it can induce an increase in ACE2 in the respiratory tract, meccanismo per cui i fumatori hanno una maggiore probabilità di arrivare alla sindrome nota come Covid-19, la forma di malattia grave da Sars-Cov2.
In dettaglio, The authors , dopo aver riaffermato che il fumo di sigaretta (CS) è un problema di salute pubblica globale e un fattore di rischio elevato per varie malattie.
Hanno studiato l'ACE2 che è stato identificato come recettore per il virus Sars-Cov2.
Hanno ipotizzato che CS influisca sul modello di espressione dell'ACE2 nel tratto respiratorio, causando differenze nella suscettibilità al virus.
Hanno scaricato tre set di dati (GSE994, GSE17913 e GSE18344) dal database Gene Expression Omnibus (GEO) per valutare la funzione di ACE2, e sono state utilizzate analisi di correlazione e arricchimento. Moreover, è stata analizzata la diversa espressione di ACE2 nei vari gruppi dei tre set di dati.
E' risultato che "i geni associati all'ACE2 sono stati arricchiti in importanti processi biologici come i processi virali e la risposta immunitaria. Sono stati riscontrati elevati livelli di ACE2 nelle vie aeree intrapolmonari (GSE994) e nelle cellule epiteliali orali (GSE17913) dei fumatori, ma non in quelle dei non fumatori o degli ex fumatori. Nei tessuti polmonari di topo sono state osservate relazioni significative dose- e tempo-dipendenti tra la CS e l'espressione di ACE2 e si è riscontrato che lunghi periodi senza fumare riducono significativamente l'espressione di ACE2."
The researchers concluded that "I dati sull'uomo e sul topo hanno confermato che la CS può indurre un aumento dell'ACE2 nel tratto respiratorio, indicando che i fumatori hanno una maggiore suscettibilità all'Covid-19.".
Per quale motivo allora i Governi e le autorità pubbliche non hanno mai detto alla popolazione di smettere di fumare al fine di ridurre le occupazioni dei letti negli ospedali?
Per quale motivo le tabaccherie non sono mai state chiuse?
E' evidente che i governi occidentali hanno dimostrato una grande incompetenza e cialtronaggine, oppure che questa ed altre omissioni (come quella di non rendere noti i rimedi scoperti come la bromexina ) erano funzionali alla realizzazione di un piano criminale per il quale un certo numero di morti erano funzionali a creare l'emergenza istituzionale, un piano come il Grande Reset.