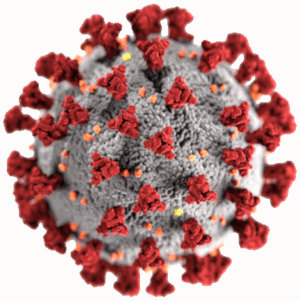 Supreme Court of New York: home isolation for Covid-19 is illegal because it is without scientific evidence
Secondo quanto riportato da An article "The Epoch Times" , a judge on the Cattaraugus County Supreme Court in New York State, Ronald D. Ploetz, on July 8 2022 ha sentenziato che le norme che impongono la quarantena alle persone infettate do Covid-19 sono incostituzionali, ossia nulle ed inefficaci, perché non basate su prove scientifiche.
Il ricorso in forma di Querela, è stato presentata da tre rappresentanti repubblicani che hanno chiesto la verifica della violazione della Costituzione dello Stato di New York in quanto è mancato il confronto pubblico sul piano scientifico e l'autorità politica si è sostituita a quella sanitaria immotivatamente.
Così operando l'autorità politica non ha rispettato il criterio costituzionale di New York sulla separazione dei poteri, lo ha fatto solo di facciata, arrivando a violare i diritti dei cittadini.
Secondo la Sentenza le norme sanitarie indicano che "se i sintomi o le condizioni mediche indicano la necessità di cure mediche in un ospedale generale, il luogo di isolamento deve essere un ospedale generale".
La Sentenza ha inoltre stabilito che "la detenzione involontaria è una grave privazione della libertà individuale, molto più grave di altre misure di sicurezza sanitaria, come l'obbligo di indossare la maschera in determinati luoghi. La quarantena involontaria può avere conseguenze di vasta portata, come la perdita di reddito (o di lavoro) e l'isolamento dalla famiglia", e tutto ciò è stato realizzato senza "dati scientifici o testimonianze di esperti" a sostegno della norma.
Il giudice ha sancito che la norma di New York è nulla e non applicabile "fino a quando la legislazione dello Stato di New York non agirà diversamente"
L' amministrazione Democratica dello Stato non ha saputo presentare nel processo alcun riscontro scientifico per motivare la norma, e nemmeno hanno indicato un precedente a sostegno , ma hanno dichiarato che "Siamo molto fiduciosi che se faremo ricorso avremo successo".
Se da una parte si è scatenata una battaglia legale alle alte sfere, nel frattempo nello Stato fra i più vaccinati del mondo i contagi da Covid-19 galoppano, come ovunque si sia vaccinato.
The Epoch riporta che in realtà il 57,5% delle persone ricoverate non sono collegate al COVID-19.
Allora è tempo di fare una riflessione.
Ricordate quando in Veneto il Presidenti di Regione, zaia, avevano ordinato anche ai cittadini sani di non allontanarsi da casa oltre i 200 meters ?
La conseguenza fu l' improvvisa moda di passeggiare per i campi, e gente in fuga per paura della polizia, che già in precedenza aveva usato persino i droni per "stanare" persone che per esempio prendeva il sole da sole a distanza di decine di metri da chiunque……
Erano certamente norme prive di ragione scientifica, e certamente hanno privato i cittadini di diritti fondamentali.
Io non credo fossero errori madornali di politici impreparati, si sono taciute e perseguitate le opinioni in disaccordo, specie quelle degli scienziati che dicevano era una follia.
In realtà tali azioni governative hanno sparso il terrore negli spiriti e negli intelletti deboli, hanno messo in moto nel grande progetto, ora fallito, di colpo di Stato globale noto come "great reset".
A quando i processi per violazione della Costituzione, che non va in prescrizione?
Tok Tok: c'è qualcuno nello Stato che faccia giustizia ? Dov'è la magistratura ? Dov'è la Politica? Esiste ancora lo Stato Italiano o si tratta solo di mafia corrotta e governata da potentati economici stranieri ?