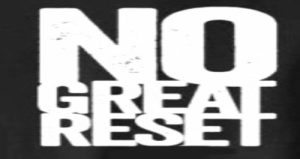 Un sentenza della Luisiana ha accertato che molte fra le più alte istituzioni degli Stati Uniti hanno fatto pressione in vari modi sia alla stampa che ai social media affinché venisse cancellata (suppressed) any discussion about:
– the actual severity of the Covid-19
– l'effettiva capacità del test PCR di indicare lo stato di malattia e non semplicemente l'immunità acquisita
– l'esistenza e l'efficacia delle cure ordinarie e alternative
– l'efficacia delle mascherine nel impedire la trasmissione
– l'efficacia dei lockdown nel impedire la trasmissione
– l'efficacia dei vaccini nel prevenire l'infezione e/o la morte e i danni da vaccino
Fra queste istituzioni:
– DEPARTMENT OF HEALTH AND HUMAN SERVICES ("HHS")
– THE NATIONAL INSTITUTE OF ALLERGY AND INFECTIOUS DISEASES ("NIAID"),
– Centers for Disease Control and Prevention ("CDC"),
– UNITED STATES CENSUS BUREAU ("Census Bureau")
– FEDERAL BUREAU OF INVESTIGATION ("FBI")
– THE UNITED STATES DEPARTMENT OF JUSTICE,
– CYBERSECURITY AND INFRASTRUCTURE SECURITY AGENCY ("CISA")
– UNITED STATES DEPARTMENT OF HOMELAND SECURITY ("DHS")
– UNITED STATES DEPARTMENT OF STATE ("State Department")
Fra i destinatari di queste pressioni indebite che hanno soppresso la verità agli occhi dei cittadini impedendo loro di essere informati liberamente e di poter scegliere, ci sono anche le "Social-media companies" fra cui Facebook/Meta, Twitter, YouTube/Google, WhatsApp, Instagram, WeChat, TikTok, Sina Weibo, QQ, Telegram, Snapchat, Kuaishou, Qzone, Pinterest, Reddit, LinkedIn, Quora, Discord, Twitch, Tumblr, Mastodon, e società simili.
the sentenza può essere scaricata all'indirizzo
It seems little, ma ecco le mie considerazioni che ne derivano:
quanto è successo negli USA è successo anche in tutta la NATO e nei paesi sottoposti al protettorato USA, in minor misura è successo nel resto del mondo .
Per esempio fin tanto che in Europa, nella totale censura dei pareri contrari, si subivano lockdown e restrizioni, in nord Africa si ballava allegramente nelle discoteche, senza che per questo si verificasse alcuna mortalità in eccesso.
Questo dimostra che anche le altre Autorità della Unione Europea, i singoli paesi come l'Italia e tutti i paesi NATO hanno ugualmente mentito ai propri cittadini, perché anche in questi paesi si sono constatate le stesse censure e soppressioni nei media e nei social.
A giustificazione del loro agire questi Stati hanno preso come legge le indicazioni dell'Organizzazione Mondiale della Sanità (oms) .
Eppure non c'è stata alcuna mortalità in eccesso durante la pandemia dichiarata dal Covdi-19, nonostante le statistiche falsate non sono riusciti a far altro che dichiarare come morti Covid-19 quelli che sono i normali morti da influenza, come se l'influenza fosse sparita.
Le mortalità in eccesso che perdurano tuttora si sono verificate solamente dopo le vaccinazioni e le statistiche sono palesi.
Quindi allo stesso modo delle autorità USA e NATO anche l'OMS ha ugualmente mentito ed in più modi ha effettuato una frode scientifica.
L'OMS è una autorità privata, finanziata principalmente da privati che non ha ancora per legge ( un trattato ) che le conferisca il potere mondiale di decidere sulla libertà delle persone, né legalmente potrà mai avere questo potere perché è vietato dall'articolo 7 of the "International Covenant on Civil and Political Rights": nessuno può essere sottoposto ad un trattamento sanitario senza consenso.
Il fatto che gli Stati, anche l'Italia, abbiano eseguito in effetti gli ordini era illegale perché non c'era un trattato.
Il sottoporre le Istituzioni italiani alla volontà di entità straniere è illegale ed eversivo se non c'è un trattato internazionale.
Le Istituzioni italiane (the Italian State ) sono state e sono sottoposte a poteri stranieri non costituzionali, fra cui l'OMS e le compagnie farmaceutiche, e questo in assenza di un trattato. Questa deviazione incostituzionale è certamente risalente almeno al 2014 quando il ministro Lorenzin senza diritto ha firmato che l'Italia facesse da cavia vaccinale sperimentale. Infatti l'obbligo vaccinale era ed è illegale, e ancor più ripugnante e vietato è sottoporre i minori sani a trattamenti sperimentali.
Fra i piani di molti finanziatori dell'OMS c'è la volontà espressa di realizzare il governo mondiale, ridurre la popolazione, obbligare tutti alla vaccinazione periodica.
Quindi in realtà la "Pandemic" Covid-19 è stato il tentativo fallito di un colpo di Stato mondiale per realizzare un Governo Mondiale , non solo in violazione delle singole Costituzioni, ma anche dei trattati sottoscritti sui diritti umani. Diverse organizzazioni (l'elenco sarebbe troppo lungo ma magari un giorno lo farò) hanno già raccolto le prove di questo e chiedono l'incriminazione nei vari paesi. Un nutrito gruppo di avvocati ed esperti medici e della materia stanno chiedendo che l'OMS venga dichiarata una organizzazione terroristica.
Per gli stessi motivi le alte autorità Italiane ed Europee vanno processate per eversione e condannate secondo la legge, ma dato che esse stanno agendo per cancellare legalmente i reati o impedirne di fatto i processi, e stanno ancora alacremente cercando di conferire all'OMS lo status di potere sanitario privilegiato del mondo in modo da avere la leva per costruire il potere mondiale, esse vanno arrestate subito in flagranza di reato.
Siamo di fatto in stato di Guerra, ogni modifica del codice penale e delle procedure atte a impedire il loro arresto è illegale e va considerato ulteriore reato e atto eversivo connesso ed in continuità ed associazione eversiva ai precedenti, il codice penale da applicare è quello militare in stato di guerra.
Tutti questi fatti sono dimostrati da una quantità enorme di prove e documenti, fatti e azioni.
Il fatto che la magistratura nel complesso non agisca
(
quei magistrati che ci provano vengono estromessi o uccisi
)
dimostra che i governo sono già da decenni controllati da questo presunto governo mondiale
.
Coloro che posseggono fortune oltre i
100
miliardi di USD o EUR
,
gli Eptomiliardari
,
credono di essere stati scelti da qualche divinità e di essere destinati a governare il resto dell'umanità considerata come una razza diversa ed inferiore
.
Essi parlano di modificare il DNA umano
,
cosa che si realizza con la tecnologia mRNA
,
e credono che l'era dell'uomo sia finita e che vada integrato con la macchia e con l'intelligenza artificiale
.
Fra questi eptomiliardari si contano Bill Gates
,
Rockfeller
,
Claus Swab e molti molti altri
.
Queste persone hanno dimostrato in vari modi di avere una influenza effettiva sui governi
,
tanto da venire ricevuti come capi di Stato dai presunti Capi di Stato ufficiali
,
ma senza titolo ufficiale
.
Molti dei capi di Stato occidentali escono da una comune scuola di formazione ed hanno questa comune ideologia
.
Le persone devono capire che se non cominciano ad agire per realizzare la liberazione da questo governo del mondo già in atto
,
preso si troveranno senza libertà come è nei loro piani espressi
,
un modello di tipo cinese
.
Se credi che votare serva a qualcosa allora ricomincia a leggere
.