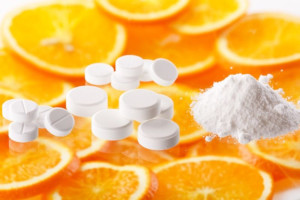 A scientific research has analyzed the research of the last century concerning the use of Vitamin C (mainly in the form of Ascorbic Acid) in the treatment of cancer and viral infections.
A
obviously "cancer" E "viral infections" they are generic terms to indicate a certain type of pathology.
A
In the different experiments that have taken place, Vitamin C was administered orally, by injection, alone or in combination with other drugs or chemotherapy.
A
In general, according to the authors, there was no significant benefit from the oral intake of Vitamin C, not even when it comes to many grams per day.
A
At the same time, no toxicity of any kind was found except in subjects allergic to it.
A
On the other hand, in various situations, the Vitamin C Injection has shown efficacy both for the treatment of some types of cancer, than in viral infections, than in a septicemia situation.
A
In the conclusions of the long study, the authors wrote :"
Over the last century, the opinion that vitamin C can be used to treat cancer and viral infection has shown promise and controversy. There are cases where the high dose of vitamin C has shown benefits. in some cases, there were no benefits. However, new knowledge regarding the pharmacokinetic properties of Vit-C and recent preclinical studies have revived interest in the use of high-dose Vit-C for the treatment of cancer. [thirteen reported searches]. Similar is the case with the use of IV Vit-C as an antiviral, in particular for the recent Covid19 [five searches reported]. Vit-C by intravenous injection is believed to have been particularly effective in inhibiting the cytokine storm due to Covid19.
Covid19 pneumonia is a rapidly developing disease with a high mortality rate . The main pathogenesis is the acute lung injury that causes ARDS (Acute respiratory contentment dText syndrome ) and death. Antioxidants should have a role in managing these conditions. Clinical studies and appropriate reports show that timely administration of Vit-C for high intravenous doses improves the outcome of Covid infection19.
Further detailed studies on the use of intravenous Vitamin C for the treatment of severe pneumonia infected with Covid19 are definitively justified. Covid19 could continue to show up in the future. Because the development of clinically active vaccines or antiviral drugs intended for specific diseases can take a long time to complete, the intravenous use of Vit-C as a universal agent for ARDS may have benefits for Covid19. Further clinical studies on IV Vit-C and oral VC (like the liposomal encapsulated VC) addressed to other situations through different mechanisms are necessary to develop as soon as possible."
To read the text of scientific research, click here click here