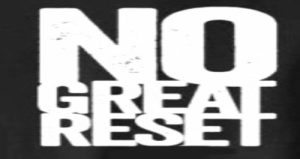 When acidic food comes into contact with aluminum, a small proportion contaminates food, and we assume it to a very small extent. Examples of acidic foods are tomatoes, the coffee, foods with vinegar, the orange and the lemon…
L' aluminum is present in take-away food packaging, in the coffee capsules, in deodorants, in many drugs, in many pots and pans, in the cans, and is used in films in some carton packs that contain beverages and milk, which sometimes release aluminum.
Aluminum should never come into contact with food and should never be ingested, not even in traces, because it is a proven neurotoxicant. In fact, the"Systematic intake of aluminum via food and skin and air is statistically related to:
– Alzheimer's disease
– Anxiety
– Depression
– autism
– Celiac disease
it dr. Stephanie Seneff, PhD, recently gave a lecture, "Like aluminum and glyphosate (Round-up) they work together to cause anxiety, Depression, autism and celiac disease" .
Aluminum is so dangerous that it is forbidden in drinking water except in traces.
but yet, despite the fact that it is proven to be harmful, no one intervenes, and even more incredibly, without any harmlessness test, aluminum is present in quantities in vaccines, come "adjuvant". They call it an adjuvant because it triggers a reaction in the body, but sometimes explosive.
And you know how much aluminum is in a vaccine? Enough to make it out of the norm 400 liters of drinking water .
A small child is injected with this neurotoxic venom in no time, we're not talking about ingesting that for the 98% is eliminated in the urine, is injected into it, a part ends up in the brain and depending on the case it can give this or that problem, including autism, dementia, learning difficulties, myopia or strabismus, also a weakening of the nerves that support the neck exposing to the shaking syndrome otherwise much more difficult to achieve. It affects the nervous system, and the heart, and look at home or where children are not vaccinated they are not found dead in the cot (SIDS) and the autistic syndrome does not register. Autism appeared after vaccines were invented.
Well, now ask yourself how likely the sudden increase in sudden deaths might be, dementias, he autoimmune diseases that we are registering may be linked to the anti-covid19 vaccines and their aluminum contents, but also other substances not for human use such as graphene.
Because the authorities did not intervene and do not intervene, not even for food? Do you really think it's just corruption ? Or maybe there is a specific project to reduce the world population because it is too prolific ? There are those who say it: we are too many, the environment does not support us, we are a cancer to the planet, and says that we are so stupid that it is urgent to connect to artificial intelligence. But in fact the aluminum we take also makes us insane, beyond sad.
Say hello to Mr. Swab and all his minions of the Great Reset. They told you, they are doing it, they weren't kidding. You are at war. More than anything else, they are making war on you and you are losing it.
Aluminum is their weapon, but also glyphosate, fluoride, and other technologies.

You want the aluminum tests? Search my site, I have been publishing them for several years.