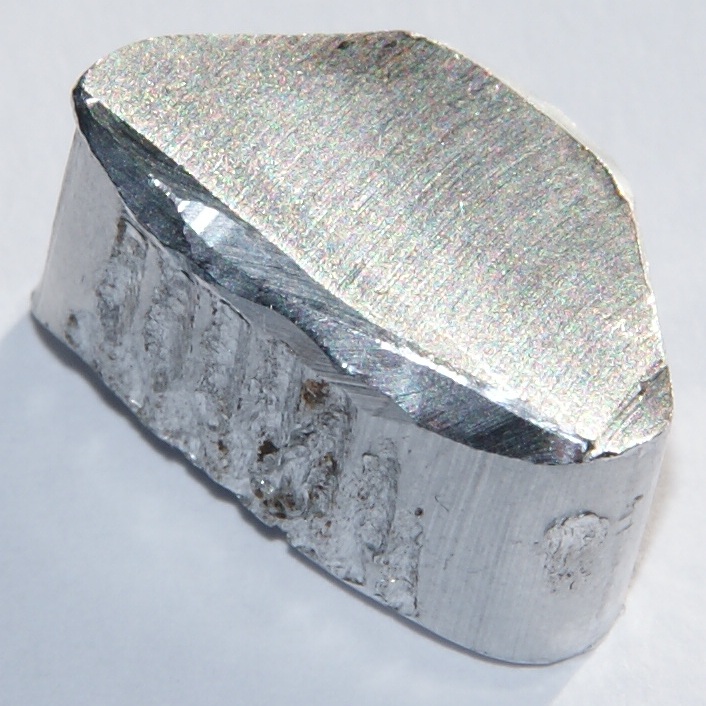 I must immediately specify that I am not a doctor, but what I write is the result of the study of research carried out by esteemed science professionals.
E' a fact that dementia is an increasingly widespread disease, especially Alzheimer's, and more and more people are autistic or have learning disabilities, especially among children. To these pathologies I would also approach the numerous diseases that affect the nervous system and which a century ago were practically unknown.
Several researchers have shown that it is in the brains of Alzheimer's patients, both in the brain of autistics, in percentage there is a large presence of aluminum more than in those who do not suffer from these diseases. and then? And how it got there?
Meanwhile, we need to know that aluminum is a neurotoxic, so much so that its presence in drinking water is prohibited, if not minimally. Unfortunately it ends up there due to how the water is treated.
In fact, in nature, aluminum would always and in any case be bound to silica which renders it helpless.
The aluminum we are talking about is the one that is industrially purified. E' an excellent material for industry, with a thousand uses, we could say that we have just passed the century of aluminum.
Aluminum or its derived salts are used for the production of various drugs, Vaccines, food salts, deodorants, in packaging, in the treatment of water and in many industrial products.
Aluminum is emitted into the atmosphere not only by some industrial productions, but also from combustion engines, from the wear of the brake pads that contain them.
Aluminum is also used in the food sector, it often comes into contact with food, and when the food is acidic, such as tomato puree or coffee, aluminum contaminates even more easily.
Aluminum is now everywhere, we shouldn't come into contact with it so often, we drink it, we eat it, we breathe it, we put it on the skin and ……we get it injected .
The overall effect is that dementia is a socially exploding disease in industrialized countries.
To reduce the assimilation of aluminum it is necessary, among other:
– do not use pots, coffee pots and containers (or sheets) in aluminum,
– do not put food in contact with aluminum, especially acidic foods, do not wrap food in aluminum
– do not use artificial salts or preservatives if they contain aluminum derivatives
– avoid aluminum cans, and beverages in cardboard containing an aluminum film
– do not use deodorants and hygiene products that contain aluminum or aluminum derivatives, the particles enter through the skin;
– avoid drugs that contain aluminum or its derivatives, and especially vaccines containing aluminum salts as an immune adjuvant : the injected aluminum binds to ferritin and thus manages to partially overcome the blood-brain barrier, in practice it arrives in the brain where it just doesn't have to be.
– avoid roads polluted by combustion engines that emit a part of aluminum
– avoid industrial areas where aluminum dust is emitted
It should be noted that ingested aluminum is mostly (but not entirely) deleted, but it also depends on how much you take, there is a connection between aluminum cookware and dementia, and among drugs that contain aluminum (like many antacids) and dementia. It may be that intestinal eubiosis is devastated, or perhaps it is assimilated by the mucous membrane and slowly reaches the brain.
There is a probable connection between breathed aluminum and certain cancers, certainly those living on busy streets suffer more from cancer and Alzheimer's. At the moment I do not know of any correlation studies between aluminum grids for ventilation and cancer.
However, the real aluminum bomb arrives in the brain by injecting vaccines that contain it, or in any case with many vaccinations if they contain aluminum compounds.
Consider that with certain vaccine prophylaxis you get to inject into the body of a child as much aluminum as what is assumed by drinking hundreds of liters of water just up to standard., but, as mentioned, ingested aluminum is mostly eliminated, the injected aluminum partly ends up in the brain or bones and is much more difficult to eliminate.
In short words, many vaccines contain aluminum or its compounds especially in the form of nanoparticles, with one or a few injections of these products it is possible to put enough aluminum into the bloodstream of a small creature that it can create a serious pathology such as dementia, learning and attention disorders, autism. AND, I wrote it, and it must be reiterated that Dr. Wakefield has been fully rehabilitated, check the anti-hoax site paid for by the drug owners.
Because so little is being done to affect the presence of aluminum in the food and pharmaceutical sectors?
Unfortunately, both Alzheimer's and Autism are multifactorial diseases, so the elimination of aluminum may not be enough, but special anti-inflammatory diets must also be followed, use supplements, and do a rehabilitation process. Ozone therapy is also effective, photobiomodulation, and certain foods such as coconut oil, fish oil and others. The use of silicate water appears to have a positive effect in autism, probably the silica binds to aluminum and inertizes it .
Each treatment has a transitory effect if the other contributing causes of the disease are not treated, especially through the elimination of carbohydrates replaced by foods and supplements that lead to intestinal and brain eubiosis and that favor the elimination of toxic metals, but here we need the help of those who deal with this specific problem, toxic metals should not be moved so lightly.
E' a sad reality that there' Alzheimer's is not cured in the sense of healing, we are limited to a kind of waiting for decay, and some drugs are used (now classic) which in reality are of dubious efficacy. Some countries are eliminating them.. For example in the case of Alzheimer's, which initially affects the hippocampus (responsible for short-term memory and orientation in space) it has been seen that the problem stems from the fact that neurons show as a kind of insulin resistance, so much so that Alzheimer's is now defined "type three diabetes". In practice, the mitochondria of neuronal cells are no longer functioning properly, and insulin resistance prevents the cell from producing energy. This is why in sugars they are not good but bad for the brain. In fact, as well as for other types of diabetes, Alzheimer's also sees excessive consumption of simple and complex sugars as a contributing factor (carbohydrates), but inflammation is also needed to trigger the disease (such as that resulting from strong stress) and toxic metals are adjuvants, in particular aluminum.
That's why those who use aluminum pots and containers have a high risk of developing dementia. Moreover, to date the definitive certainty that a certain dementia is Alzheimer's can only be had with it' autopsy.
Finally, Mayo University has developed a protocol for the treatment of Alzheimer's that includes a Paleolithic-type diet.
Certainly there is no need to stay on a diet if we then shoot aluminum bombs into the veins of the demented person.