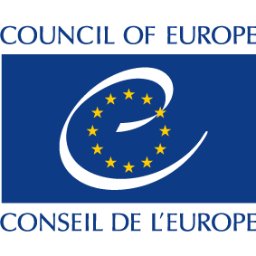 Prima o dopo l'obbligo vaccinale verrà cancellato è un fatto ineludibile, perché è esplicitamente contrario alla "Convenzione sui diritti dell'uomo e la biomedicina" del Consiglio d'Europa riguardante i diritti umani in medicina. This treaty, noto anche come "Convenzione di Oviedo", costituisce di fatto la frontiera della libertà dell'essere umano rispetto al potenziale possesso fisico da parte dello Stato. In fact, today technology allows the insertion of microchips, nanoparticles, locators, neuro-conditioners, immunological agents but also carcinogenic, that will soon also be controlled remotely, remote, through frequency pulses, se già non lo sono nei segreti meandri militari.
The MIT has developed a method whereby the injected substances are released months later, and he is working on timetabled release in the year. Presto sarà possibile fare i rilasci a comando.
Contemporaneamente già oggi nei vaccini è contenuto molto alluminio nano-particellare che i normali laboratori non sono nemmeno in grado di osservare e studiare. E tutto questo nell'epoca delle nano-macchine.
Se attendiamo ancora a mettere una diga a questi scenari già attuali ci troveremo presto nel controllo da parte di una élite dei corpi fisici degli individui.
Questa tecnologia mascherata da vaccino verrà introdotta per legge in ogni individuo. Poi il gioco sarà semplice: those who will not line the system constituted, ossia al potere reale che non è quello delle "costituzioni" , e non è quello dipinto falsamente "democratico" dai media, tali individui verranno semplicemente "spenti" o fatti ammalare, without anyone even understanding its reality, and all this with a simple targeted electrical impulse.
Con un tale sistema sarà quindi soppressa non solo la libertà, ma anche volontà stessa delle persone.
Ecco perché occorre pensare oggi alle conseguenze che questa tecnica già offre, perché sostanze inoculate alla nascita potranno essere rilasciate a distanza di mesi od anni permettendo scenari di schiavitù di nuovo tipo, che non avrà nemmeno bisogno di imponenti eserciti per essere realizzata, but a few trusted controllers to the computer.
Più banalmente, la tecnica del rilascio posticipato dopo le vaccinazioni renderà impossibile associare le morti in culla alle vaccinazioni, cosa che oggi è invece dimostrata dal caso giapponese che ha visto azzerate tali morti quando le vaccinazioni non sono state fatte nei primi due anni di vita. Con il rilascio a scoppio ritardato la morte in culla avverrà all'apparenza casualmente (instead it was a delayed-release), non ci sarà l'evidenza di una iniezione di qualche giorno prima, sarà stata l'iniezione di anni prima che resterà impunita e non risarcita. La consequenzialità verrà sistematicamente negata, come già oggi viene fatto anche di fronte alla più grande evidenza.
Questi scenari apocalittici sono già sconfitto dal punto di vista teorico, perché la convenzione di Oviedo esplicitamente vieta che si possa costringere un individuo a sottoporsi a trattamenti senza che egli ne dia il consenso.
Anzi è pure vietato dalla Convenzione di Oviedo che l'essere umano venga messo in secondo piano per l'interesse della società o della Scienza.
Infatti L'articolo della Convenzione di Oviedo, stabilisce infatti il "primato dell'essere umano" m testualmente " L'interesse ed il bene dell'essere umano debbono prevalere sul solo interesse della società della scienza.". Poi l'articolo 5 e gli altri a seguire realizzano un sistema che dichiara senza appello illegale e contrario ai diritti umani l'obbligo vaccinale, e ancor di più quello che è stato messo in piedi dalla Lorenzin e compagni, trials contained.
Il Presidente della Repubblica non doveva firmare tali atti perché la Convenzione di Oviedo è stata ratificata con la legge 125 of the 2001. Con quella legge il Parlamento ha già deciso che quella Convenzione fa parte dell'ordine giuridico, the legal corpus.
To deny the ratification of the Convention constitutes a modification of the form of government desired by the Constitution, la negazione della sovranità del parlamento, ossia il concreto reato di Attentato alla Costituzione dal quale nessuno è immune.
Contro la Sentenza della Corte Costituzionale riguardante la legge Lorenzin ho presentato ricorso al Tribunale dei diritti dell'uomo (European Council), that is against Italy , precisely for the reasons of the Oviedo Convention, in addition to the fact that vaccines are only anything but safe.
I reported it, with scientific documents, that vaccines insert certainly harmful neurotoxic substances such as aluminum, for which safety studies only all gone to the dogs, they have all been invalidated in the last year. Who vaccinates certainly also does harm to their children, no exceptions, negare questo significa negare la tossicità dell'alluminio al qual stiamo molto attenti anche per semplice contatto (deodorants) , ingestion (drinking water), power supplies, air, etc. etc.. E' ridicolo e scientificamente impossibile che sia innocuo quando inoculato.
If the mock current Parliament (elected by a law approved by a parliament elected illegally) continuerà sulla linea stabilita da quello precedente, si creerà una frattura insanabile, million of people (that a few months ago gave the League to vote and 5 Stelle proprio perché si erano esposti sulla questione vaccinale), They could become a hit a new revolution, but according to the law, respect for human rights and the Constitution, progressing, if necessary, the physical replacement of rulers who have violated and denied our human rights by attacking the health of people.
Questa è la nuova linea Gotica, è la nuova linea per per la libertà dell'individuo e della democrazia.
On this line you play the future of the West itself, perché se l'Europa non saprà rivendicare la necessità di rispettare questi diritti umani, allora morirà nella identità e verrà fagocitata da altri sistemi più forti che i diritti umani già non li rispettano da sempre
Anyhow, if you have not done, firma l'Istanza a Mattarella perché proceda al deposito della Convenzione di Oviedo come suo dovere, and eventually be prepared to go down to the trenches if this does not happen, perché a tutta evidenza non si tratterà più di tangenti e business del farmaco, ma di un vero sistematico attentato alle libertà fondamentali.