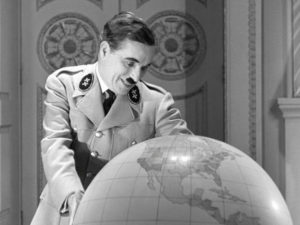 I sondaggi elettorali pilotati degli anni '90 hanno contrassegnato l'ascesa di Berlusconi e del modello di cui è portatore, the consumerist model of globalism, where everything is a commodity, and in the end it transforms man himself into a commodity and the world into a pile of leftovers, waste and junk. In fact in those years they have become commodity also females, as if they were an object to be possessed like the figurines when we were kids, as well as commodity and spectacle has become even religion, all the religions, sex, ma anche il feto umano oggi ridotto a poltiglia e maciullato fino a poco prima di nascere grazie alla "law".
L'ascesa di questa ideologia satanista nei fatti, oggi ci fa guardare divertiti anche i telefilm con un simpatico Lucifero che in fin dei conti è più umano di quanto si vorrebbe ammettere, Rather, gli umani sono luciferini e il Dio dell'esilio terreno e il responsabile delle nostre afflizioni quotidiane. And so then it is also legitimate to the' artist invoking the symbols once banned, si può guardare tutto con indifferenza, everything is a figurine, anche le guerre che ci limitiamo a giudicare agli occhi del vincitore più scaltro e tecnologico, we look at the killings as if they were something that does not concern us, because we are not them, e però ci spaventiamo a morte quando gli eccidi colpiscono qualcuno di coloro che come come noi posseggono il petrodollaro. In short, even the dead have a different price like chattel.
Everything is a commodity, è diventato quotidianità il mangiare plastica, medicine e cazzate televisive che domani saranno già evacuate, e non si perde occasione per cercare in tutto ciò il nuovo nemico, ie anyone who questions the status. Chi critica perché non acconsente a qualcuno è automaticamente un "enemy" . Se non sei d'accordo con l'obbligo vaccinale sei un nemico della salute pubblica (non dell'obbligo, but the "Salute"), se sei d'accordo con il salvare una vita che affoga allora sei contro la sicurezza nazionale, ma se non sei d'accordo con il traffico di esseri umani e le invasioni programmate allora sei uno sfruttatore di quelle miserie nel tuo dorato isolamento.
Se non sei d'accordo con l'intervento militare o finanziario o di sostegno logistico deciso dai manovratori, then you are an enemy of the government "Democratic", and we'll call you "communist", The "sovereignist" The "exploiter" , and if you do not know what else to say, then you are a "anarchist"..
But the staggering institutions, non danno più affidamento e senso alla realtà , capita sempre più spesso che quello che prima era il nostro miglior amico improvvisamente diventa il nostro nemico. Prima era bello accogliere i fratelli dell'Africa in cerca di riscatto, now presumed dangerous terrorists. Prima era bello comprare l'abbigliamento, technology, gadgets and products in China, invaders are now looking to take control of the world .
In questi cambi improvvisi di fronte, capita sempre più spesso di trovarsi dalla parte opposta della barricata senza nemmeno essersi spostati . When did you first work Puglia exporting vegetables to Russia, ora sei un nemico dell'occidente che aiuta il dittatore Putin, and you have to shut up shop. If you wore before commerciavi with Chinese products now you are an enemy of the production "Italian".A
E' polarization beauty, the system of governing the masses with the most appropriate systems are also used for cattle and herds.
E' la tendenza ad annoiarsi dell'essere umano quello che permette la sua manipolazione e di poterlo sedurre continuamente, but it is precisely the secret card that is liberating, perché in realtà anche la continua seduzione ad un certo punto annoia. Even the continuous extortion of consent produces saturation.
Now the polls are banned in election period, right or wrong, obviously the system has no longer need it to drive the result, because "leader", the actors of comedy, in realtà i sondaggi ce li hanno, e non facendoteli conoscere possono modificare il copione della commedia secondo quanto si richieda all'ottenimento del risultato programmato.Â
Insomma il silenzio dei sondaggi fa in modo che in realtà il manovratore possa manovrare in maniera libera come prima senza che il "public" voter noticing.
But what we see now is a new dimension of television policy, ossia la quasi assenza di tribune elettorali paritarie.Â
Le TV locali sono inondate dagli spot dei partiti che hanno finanziamenti più o meno leciti o rimborsi più o meno estorti, while others can not participate.
Political participation is no longer the party, né del singolo candidato che ancora viene sostanzialmente scelto dai segretari di partito tramite i loro proconsoli territoriali.
The televised political comedy today is made of broadcasts where the leaders decided to table a monopoly on TV broadcasting, della visibilità , announcements, e le altre sono comparse messe a contorno come una salsa poco appetitosa che alla fine la gente non vorrà nemmeno.Â

Here, we came to the full realization of a system with two pre-packaged choices down as anticipated by Luhmann, che lascia comunque sempre intatto il sistema saldamente in mano a coloro che lo controllano. Â
In fact, one thing has never changed: every year, in these years, lo Stato Italiano spende 65Â miliardi di Euro in interessi passivi sul debito, while the European Central Bank lends money to Zero rate for several years. Why the Italian State does not benefits through its own bank as required by the EU Treaty ?
Simple, the masters of the Italian State are not Italians, are private bankers, and policy makers are only their puppets.
So we do not go to vote?A
Sembra che qualche centinaio di migliaio di persone abbia divorziato dai partiti di maggioranza perché non ha mantenuto la promessa di libertà vaccinale. Maybe they will not vote, e la cosa farà differenza.
But, If you happen to be among those who still want to vote, ricordati che l'unica maniera per fregarli non è restituire  la scheda o lasciarla in bianco o scriverci sopra "you're shits" , because everything has the same mathematical result. If you really want to vote, then vote something not expected, again, ever heard, something they did not expect, and that he was not in their plans.A
 Â
A