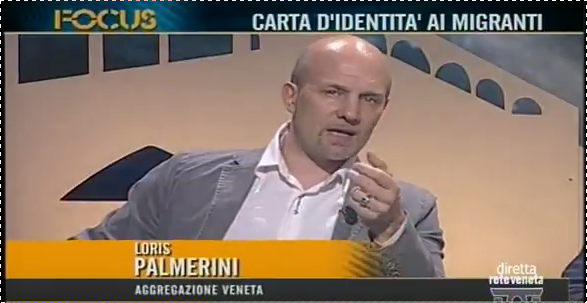 Da sempre c'è una grande confusione sul concetto di "cittadino".
To keep it simple, "essere cittadino" di uno Stato, o "avere la cittadinanza" significa che la legge ti riconosce una serie di diritti ma pure di doveri rispetti a quello Stato. A few examples.
If you are a citizen of a State generally have the right to vote in that State, but also to be elected. Of course you can vote for your city of residence, for your region or (o "Stato" o "Lander" a seconda di come è l'organizzazione) and the Parliament or the Chambers. Applications in all these bodies are governed by specific laws each. You have the right to vote for the referendum. Ma la cittadinanza vuol dire molto di più di questo.
Da cittadino di uno Stato si ha normalmente diritto a diversi servizi sociali come l'istruzione, la sanità, Some economists and social rights, but if they are paid or not depends on state laws. Per esempio in alcuni Stati la sanità non è garantita se non a livello molto basilare, and the rest I'll have to pay at your expense or through insurance.
Generally you have the right, secondo le leggi ad una serie di aiuti se sei in difficoltà, as in the case of temporary unemployment, invalidità ecc. These services are possible if there are resources, and these are the result of past generations who have built your wellbeing working hard. If resources are squandered on electoral bonus, corruption, inefficiency etc., va da sé che prima o dopo i servizi ne verranno danneggiati.
I diritti legali di cittadinanza ti seguono anche se sei all'estero, and if for example you steal documents, hai diritto a recarti all'ambasciata del tuo Stato per farti rilasciare un documento di identità.
All this according to the theory, perché poi succede che gli stessi servizi che vengono riconosciuti ai cittadini, some states also recognize them to non-citizens who are in their territory. E' il caso dello Stato Italiano che in Italia riconosce le cure sanitarie essenziali a chiunque. Però non riconosce questo diritto ai cittadini italiani permanentemente residente all'estero che siano temporaneamente in Italia! Sulla sanità lo Stato Italiano discrimina i cittadini italiani anche in altro modo, ed è arrivato al punto di far pagare i ticket sanitari solo ai propri cittadini dando i servizi ospedalieri gratis al 100% non-citizens in its territory. It is a folly of discrimination against citizens and in favor of non-citizens. For what purpose ? Per favorire l'immigrazione ovviamente !
E perché mai uno stato dovrebbe favorire l'immigrazione ? For example, to steal other States of the cheap labor ready to work, without having to spend anything prior to their birth and growth and training. Un laureato costa alla collettività italiana circa 500.000 Euros to be formed. Since then the Italian graduates leave well as where to pay them decently, l'Italia ha adottato una logica di "gestione industriale" della popolazione, importing doctors, assistants etc., già belli che pronti. E nel contempo depotenzia sempre più le Università, Rather, It is being proposed as well to remove the legal value of the degrees!
To encourage the flight of young people trained and ready to work from home countries obviously poorer countries, ma questo danno fatto loro non è nulla rispetto al colonialismo che lo Stato Italiano ha praticato nel corso della sua breve esistenza. The Republic of Venice has not practiced my colonialism in 1100 years of existence, Unlike, It favored the development of all the territories that came into collaboration or subjection to it. E' dunque possibile !
We return to the confusion between citizen and resident. In teoria il cittadino dovrebbe avere dei diritti in più rispetto al non cittadino, ma oramai è così per poche cose e la faccenda si è complicata a partire dalla nascita della vecchia Comunità Europea e ancor di più con l'Unione Europea.
L'idea della "Cittadinanza Europea" inizialmente era quella di permettere la mobilità e la residenza ovunque dei cittadini degli Stati nei vari Stati aderenti, that every national of a Member State, since November 1 1993, può risiedere in un qualunque altro Stato della Unione Europea, and without a residence permit. That citizens Tedeschi, Spagnoli, Italian etc. are entitled since then to reside wherever they want in the European Union, and in the place of residence chosen they are entitled to have the same working and social conditions of the citizens of the state. Not only, They may also vote and be elected in local government. Following these rights were extended to other citizens of the new states like Romania, Poland, Croatia etc. etc.. Questo ha già degli effetti tangibili. some municipalities, as Padua, hanno già avuto l'elezione di Sindaci che hanno vinto grazie alle lobby degli elettori di un altro Stato, nello specifico i Romeni hanno contato nell'elezione di Zanonato. in 2019 l'ex presidente Francese si candiderà a Sindaco di Barcellona.
However, i diritti della "cittadinanza europea" sono diventati indipendenti con la nascita nel 2009 the European Union, poiché le si è data l'indipendenza legale, ossia è diventata una seconda cittadinanza indipendente dalla prima. Si sono così svincolati i diritti del cittadino europeo dai diritti del cittadino di uno Stato membro. In the United Kingdom they are discussing on the topic, proprio perché con la Brexit i cittadini UE torneranno ad essere senza diritti sociali e di residenza e da loro tutto cambierà tornando alla pura cittadinanza dello Stato (but remember that the UK is part of the Commonwealth, which also recognizes rights to other citizens of other States).
In the EU there are few differences between the rights of different people from different Member EU, in pratica la differenza è rispetto a quale parlamento "nazionale" vota. Come detto un cittadino UE non Italiano ma residente in Italia può votare solamente per le Comunali, while the Italian citizen (and not simply living) può votare anche per le amministrazioni regionali e per il Parlamento, as well as for a referendum. Yet, if an Italian living in Germany, può candidarsi e votare nella città di residenza (for example in Berlin) ma non può candidarsi al Parlamento tedesco, né voterà per il parlamento, for the Land and even in referendums.
Hence, for example,, fare un referendum dove votano tutti i residenti è una violazione dei diritti di cittadinanza, ma è quello che assurdamente hanno proposto certi movimenti per l'indipendenza del Veneto.
Adesso che è più chiaro il concetto di "cittadinanza", vediamo quello di nazionalità. as mentioned, se uno è cittadino italiano, legalmente è italiano. E se uno è extracomunitario, non è legalmente italiano, ma di sicuro non è nemmeno Tedesco, Spanish etc., ie an EU country.
Come detto una persona può avere diverse cittadinanze contemporaneamente, for example, Italian and EU, or US and Israel, or Brazilian and EU.
So do not believe even those who propose to renounce their citizenship, perché non è una buona idea perché semplicemente si rinuncia solamente a diritti, ma per altro almeno una cittadinanza la dovete per forza avere poiché lo stato di Apolide (without citizenship) è vietato dal diritto internazionale.
Dato che una persona può avere più cittadinanze, è evidente che la sua nazionalità corrisponda alla cittadinanza che dimostra con il passaporto. Per altro ci sono pure degli Stati multietnici nei quali la nazionalità (different from citizenship) è riconosciuta. La nazionalità non solo non corrisponde alla cittadinanza, ma è qualcosa che ha più a che vedere con la propria origine etnica e culturale o perfino sanguigna in certi casi sempre più rari. Per esempio uno può essere Croato ma di nazionalità italiana perché appartiene alla minoranza nazionale italiana presente sopratutto nell'Istria, che in realtà sono etnicamente Veneti. Esistono circa venticinque milioni di persone di nazionalità Veneta sparsi per il modo che però sono divisi in decine di cittadinanze diverse a seconda della loro residenza, citizenships that prevent them from even the mere residence in the homeland, the Venezie, for example there are about 3 Venetians million descendants in South America , speaking Veneto, a cui viene impedito il ritorno con dei trucchi amministrativi da parte dello Stato Italiano che lì li fece scappare dopo l'invasione del 1866.
Allo stesso modo uno Scozzese della United Kingdom è cittadino britannico ma di nazionalità Scozzese.
Let's go back to the title. Il reddito di cittadinanza a chi verrà dato ?
Per quanto dato sapere verrà dato anche ai NON cittadini sia extra comunitari sia della UE, purché residenti da almeno dieci anni. Almeno questo è quello che se ne sa oggi.
Quindi è erroneo chiamarlo "reddito di cittadinanza" e si dovrebbe chiamarlo invece "reddito di residenza", a meno che con la parola "cittadinanza" si voglia intendere non lo status giuridico dell'essere cittadini, but the mere participation in civic life, quindi "cittadinanza" come azione del vivere e reddito di cittadinanza come reddito per la partecipazione.
Insomma c'è una confusione terminologica, that actually makes a nice gift of citizenship for non-citizens to the detriment of citizens of Italian citizens. Specie se poi dal cilindro salterà fuori una bella sanatoria per gli irregolari con la scusa di farli emergere anche retroattivamente.
For more, in base al "reddito dichiarato", il "reddito di cittadinanza" verrà percepito quasi per intero dai residenti poveri e senza casa, for which illegal immigrants PD, and they will struggle to even perceive the citizens of the South.
On this terminological confusion between citizenship, residenza e nazionalità si sono praticate le politiche immigratorie che hanno di fatto già oggi cancellato l'italianità già in precedenza abbastanza indefinibile.
In fact, in recent years the Italian citizens like pigs to make salami are treated, dispossessing them of their rights, espropriandoli delle loro proprietà collettive e statali accumulate da generazioni di lavoratori, and dispossessing them of their personal property as well with different taxes.
A farlo è stato lo stesso Stato Italiano che in realtà è nato dalla spoliazione degli Stati preunitari, illegally invaded by mercenary armies financed by international occult powers. the trials ?
Just wondering how it was possible that (perhaps) thousand gawkers on three battered boats have earned an island manned by 24.000 well-armed soldiers. Ovvio che parlo dello "sbarco" in Sicilia di Garibaldi.
Se dunque è questa la storia di sempre, perché da sempre gli "Italiani" (governed by the Piedmont-Sardinia) They were managed as if they were chickens or pigs in breeding, tanto vale non stupirsi più della inutilità della stessa identità e cittadinanza italiana. Non serve più essere italiani, Rather, è una sfiga se paragonata alle altre cittadinanze ed agli altri Stati della UE.
Whether it's time to do the math on your own well-being and find a solution ?