UK. The public authority MHRA declares that since 9 DECEMBER 2020 Al 28 April 2021 have been reported 1102 deaths occurred shortly after vaccination ( suspected ADR)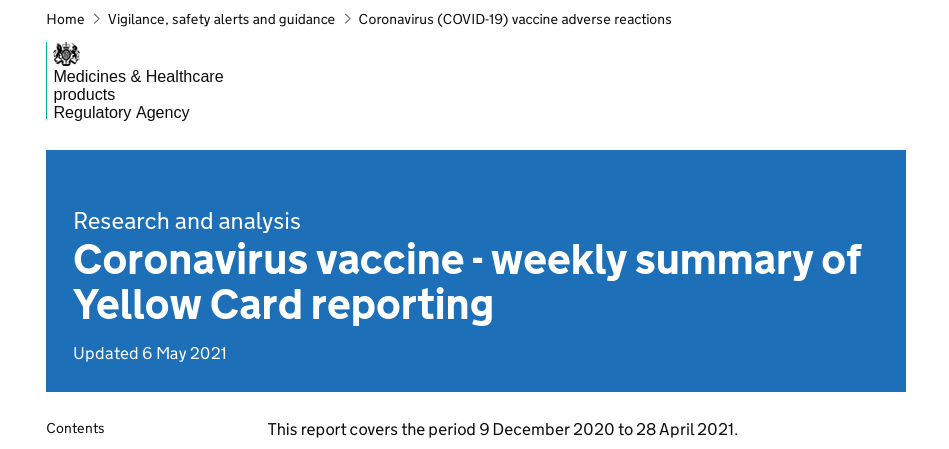 of which :
– 722 reports for the AstraZeneca COVID-19 vaccine,
– 364 relating to the Pfizer / BioNTech vaccine
– 2 for the Modern COVID-19 vaccine
– 14 where the vaccine brand has not been specified
These are the imminent vaccine deaths that have been reported, therefore they are not included:
– those who died even later 24 hours or days
– those that have not been reported
– those who will die from autoimmune diseases
– those who died classified as other cause.
Interestingly, the efficient British machine doesn't even know what vaccine they received well 14 dead people.
Imagine what happens in Italy where many regions al 2017 they did not even have a computerized vaccination registry, and I don't know if something has improved.
The text also reads a large number of people who have suffered serious or permanent damage but have not died.
Please, if you intend to get vaccinated, first take out life insurance for your loved ones, and make a will to avoid problems for the heirs, and recommend it to those who want to get vaccinated.
.