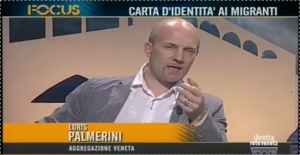 According to several Virologists (Gismondi, Bassetti, Capua, ) and many other experts (D'Anna) Corona Virus Covi-19 is not more dangerous than the regular flu, and it has already been running for months in large sections of the population giving rise to a low general mortality, and strikes, how each affects, mainly the already debilitated subjects who can die from complications.
So why the government's declared emergency ? How come the press mounted panic? Why posts of presidents and the Government of the Republic? Why the violation of constitutional rights?
A possible explanation is given by former secret agent Robert David Steel , 40 years of service. Here's a summary of what it says basically:
– the pandemic does not exist and the WHO is right not to declare it by releasing the funds, there is no emergency and the infection is over
– the virus has been spread from Germany to blame for China given that most affects the Chinese strain of the Wuhan area (bioweapon)
– this alleged epidemic was created to arrive at the realization of the project ID2020, ie the personal identification of all through nano chip inserted with a mandatory vaccine against Corona Virus
You can listen to all in the video subtitled.
Steel is the name of Bill Gates as a great strategist, and this coincides with the lenders of the project ID 2020 which are the GAVI (which supports global immunization and that has made them imposing in Italy – supported by the Bill and Melinda Gates Foundation for vaccinations), Microsoft, Rockefeller-Foundation, Accenture, Therefore,
Steel argues that in this way we also wanted to target China from an economic point of view because it is threatening the current domination of satanic cult and pedophile .
Steel said he hoped that China respond to this act of war by killing them.
————————————-
Mandatory vaccinations are illegal because they are contrary to the human rights of the Oviedo Convention, Subscribe to the list of those who claim his respect